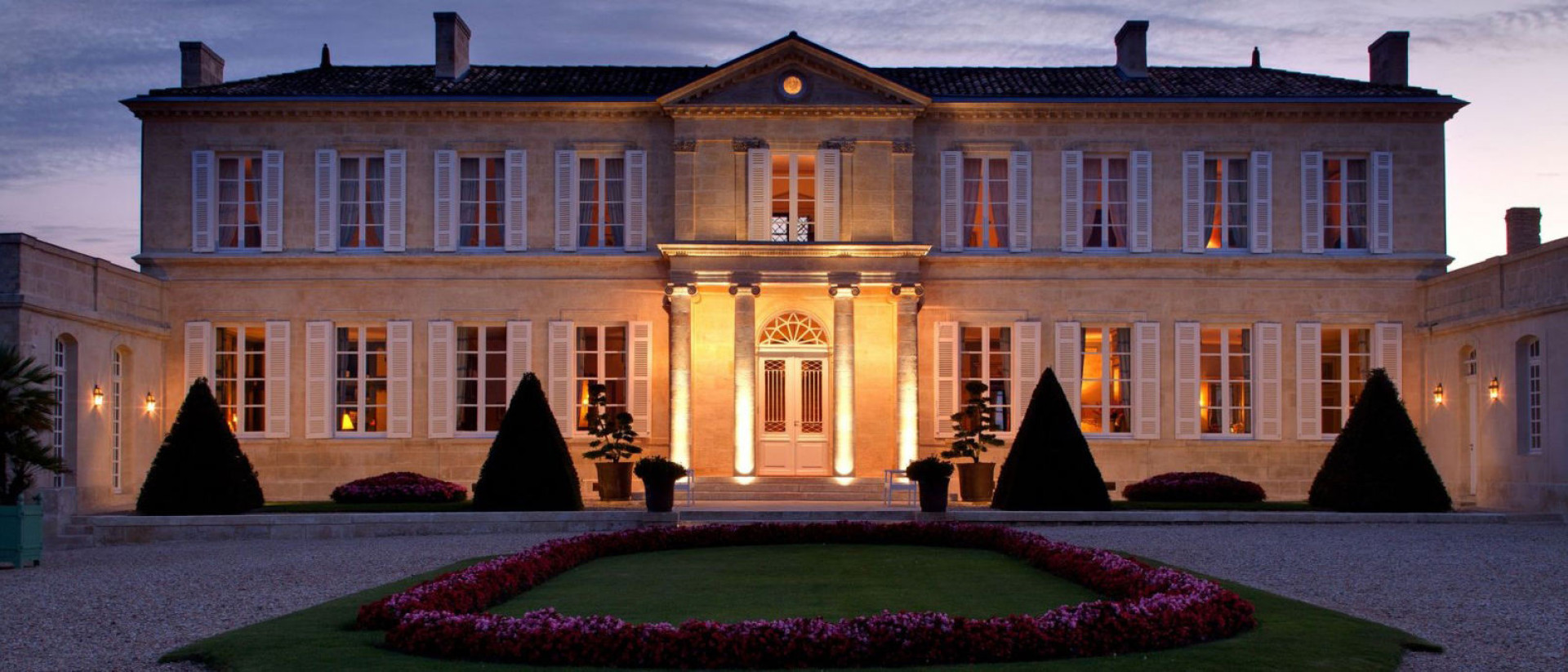 Producer profile
Annual Production (Grand Vin)
The estate makes an appearance in Roald Dahl's short story 'Taste', where character Richard Pratt wins his beloved's hand in marriage by correctly identify a wine offered to him by his host. The wine? 1934 Branaire-Ducru, which Pratt describes as: "Demure and bashful in the first taste, emerging shyly but quite graciously in the second."

Chateau Branaire Ducru may not be as well known as other Saint Julien estates, but it's slowly but surely working its way into the consciousness of consumers, and since the 2009 vintage, onto the radars of critics.
This continued upward trajectory can be largely attributed to the massive renovations that late owner Patrick Maroteaux implemented, including the installation of a new gravity-led winemaking area (one of the first in the area), at a reported cost of €4.6 million and reviving both of the vinyards during his time at the helm.
Despite coming from a financial background, Maroteaux was, according to Robert Parker, a man "who's doing everything right", employing a simple philosophy towards wine and looking for the 'Triple F': fruit, freshness and finesse."
Nonetheless, demand comes from customers who will actually drink the wine, rather than those who'll squirrel it away as an investment. Given the increasingly high quality on offer, at what is still a relatively low price, this makes for a hugely enjoyable drinking experience.
"During recent years, Branaire-Ducru has improved discreetly but surely," says Robert Parker, whose scores have steadily improved over the last decade or so, with the 2009 reaching an all-time high of 96 points, and the 2005 close behind at 95.
Elsewhere, James Suckling has bestowed a generous portion of top scores, and has shown particular taste for the 2003 and 2010 vintages (both with 94 points). However, he does note, as do most critics, that the wine could do with at least a couple of years maturing – for taste purposes, that is; it remains to be seen what will happen in an investment context.
Chateau Branaire Ducru has a long, slightly confusing history, that dates back to 1680, when it was part of the enormous Beychevelle estate. Along with that enormous property came enormous debt, and when its owner passed away, the vineyard was broken up to pay the bills. Several estates were created in St Julien, including Branaire Ducru.
The first owner – and indeed founder – of this plot was Jean-Baptiste Braneyre. As was the custom in Bordeaux at the time, his name was given to the estate, and Braneyre later become Branaire. For a long time, the estate was known as Branaire Duluc, thanks to the marriage of Jean-Baptise's heiress to Pierre de Luc, and it wasn't until 1875 that Gustave Ducru took over the Medoc property, adding his name to finally create Chateau Brainaire Ducru.
The estate then passed through Gustave's nephews – Count of Ravez and Marquis de Carbonnier de Marzec – who passed the property to two distant cousins: Viscount Jacques de la Tour and Viscount du Périer de Larsan. It is their four crowns which adorn each corner of the wine label.
After a number of subsequent owners, the late Patrick Maroteaux brought the estate from the Tapie family, who had owned it since 1919. Maroteaux had no prior experience in the wine business, with a background predominantly in banking and finance. Patricks death came in 2017 and his family took over the daily running of the estate.
An investment like no other
We make investing in fine wine as effortless as drinking it - combining human expertise, data-driven tech and a love for fine wine.



Wine from this producer: Chateau Branaire Ducru