Domaine Jacques-Frederic Mugnier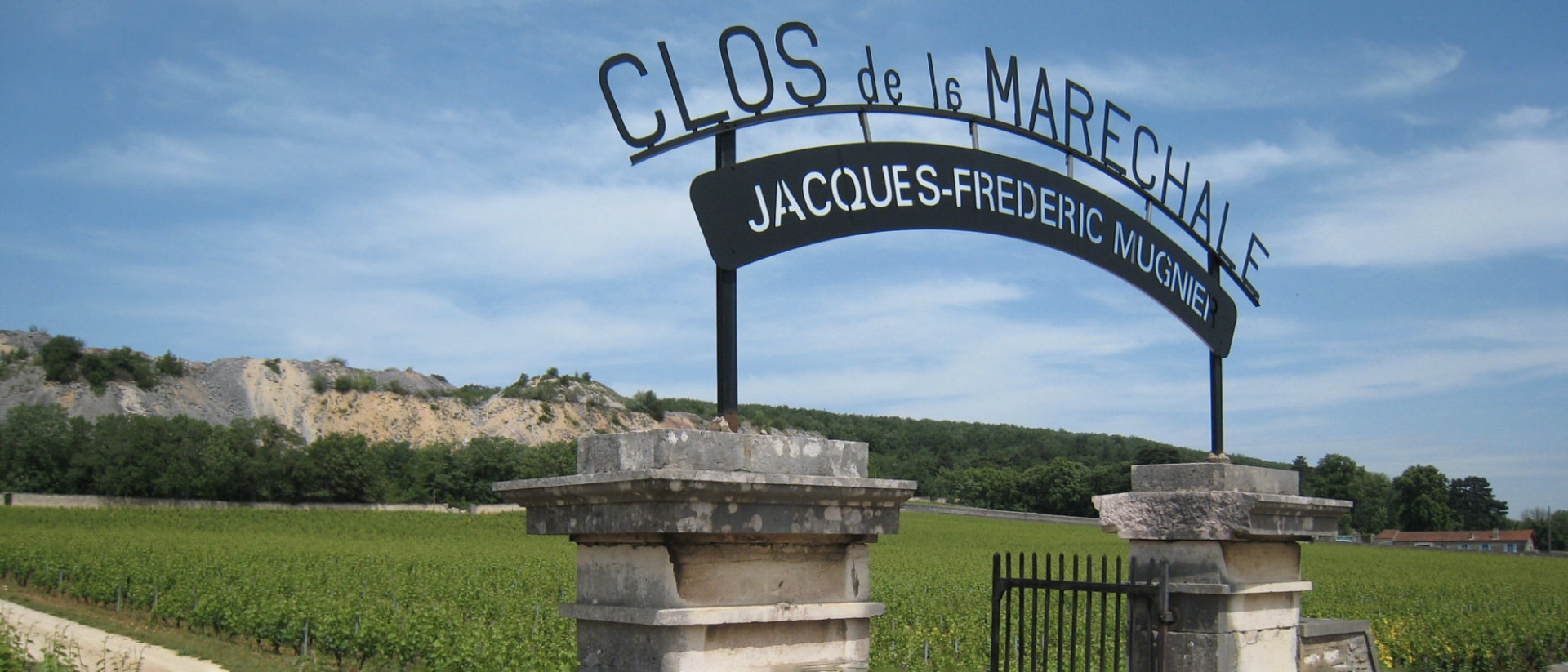 Producer profile
Annual Production (Grand Vin)
The Mugnier family once had to fight a court case proving their domaine was the 'true' Château de Chambolle, as somebody else was (erroneously) claiming the honour.

Domaine JF Mugnier's history begins in the 19th century, when a Francois Mugnier (who went by the name Frederic) established a very successful company in Dijon, specialising in aperitifs, cassis, liquers and aromatic wine. This successful enterprise allowed the family to purchase the impressive Chateau Chambolle-Musigny, which came with a modest four hectares of vineyards. Nearly 40 years later, in 1902, the family purchased a large 'clos' in Nuits St Georges, augmenting their holdings.
The family was in sole charge of the domaine until 1950, when the vineyards in Chambolle were contracted out to Faiveley, and from 1977 to Bruno Clair. In 1985, Frederic – a fifth generation Mugnier – took over, and somehow managed to combine the running of the property with his job as an airline pilot. He now focuses his efforts solely on winemaking.
The estate is renowned for its Chambolle-Musigny (despite owning four hectares in Chambolle and a much greater 10 in Nuits), and is the second largest owner in Musigny.
With high critic scores, upwards trending prices and a host of accolades, the Musigny Grand Cru is the domaine's jewel in the crown. Recent vintages, namely the 2012, have performed exceptionally well. However, prices are driven by demand, and with only around 500 cases of this wine produced every year, demand is high – it follows, then, that prices are too.
Elsewhere in the domaine's impressive portfolio, the Chambolle Musigny les Amoureuses is well worth a look, with many ardently claiming the Premier Cru is finer than any Grand in the region. Prices here have been rising steadily, too, no doubt reflecting a rise in critic scores, from 88 from Pierre Rovani for the 2000 vintage, up to 95 from William Kelly for the 2015. While perhaps not quite as illustrious as the Musigny Grand Cru, those looking for fine expression of the Chambolle-Musigny terroir, at a slightly more accessible price that's only set to rise in future – could likely do no better than the Amoureuses.
Chateau de Chambolle Jacques-Frederic Mugnier Le Musigny
Assembled from two plots of vines, this well-regarded wine is one of the domaine's top scorers, with the 2015 vintage earning 100 points on eRobertParker.com. Recognisable by its intense bouquet, the wine is fruity, floral and extremely delicate, offering a long and blossoming finish.
Chateau de Chambolle Jacques-Frederic Mugnier Chambolle Musigny les Amoureuses
This wine performs exceptionally wine for a Premier Cru, consistently earning top scores and high praise from critics. This wine is true to its name – 'lovers' – in that it conjures up wonderful delicate, feminine notes, yet at the same time offers intensity, depth and length in its floral and berry fruit aromas.
Chateau de Chambolle Jacques-Frederic Mugnier Musigny Grand Cru
Regarded by many as one of the greatest wines in Burgundy, Le Musigny shares a number of characteristics with its neighbour Les Amoureuses, such as an elegant richness without heaviness and an aromatic composition. This wine offers a slightly steadier structure, though, and a length of finish on the palate which is incomparable.
Chateau de Chambolle Jacques-Frederic Mugnier Bonnes Mares
This wine is made from vines that sit astride the village communes of Chambolle-Musigny and Morey-Saint Denis, and offers characteristics from both appellations: firmness and earthiness from Morey, and fruit and berry aromas from Chambolle. Another critic pleaser, the Bonnes Mares requires at least five years of ageing.
An investment like no other
We make investing in fine wine as effortless as drinking it - combining human expertise, data-driven tech and a love for fine wine.