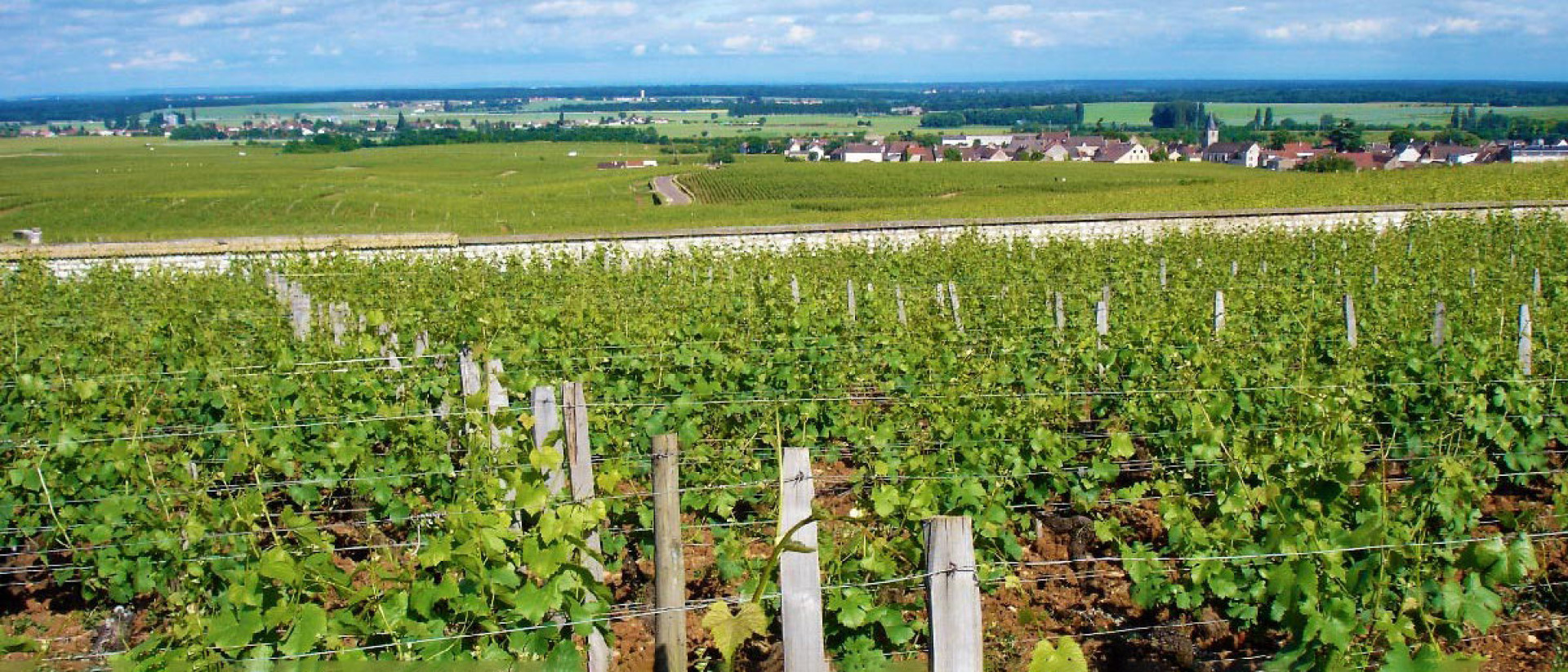 Producer profile
Annual Production (Grand Vin)
While harvesting is done by hand, as is the case for most Burgundian vineyards, a large part of the selection process is done not just on tables, but during the harvesting process itself, with as much as 20% of the fruit deemed unsuitable and dropped on the ground.

Founded at the turn of the 20th century by member of parliament and Vosne-Romanee Mayor Etienne Camuzet, Domaine Meo-Camuzet is one of the undisputed star estates of Burgundy, thanks largely to Camuzet's tendency to pick and choose the finest parcels of land in the region.
After Camuzet's death, the holdings were passed to his daughter, Maria Noirot, who, childless, bequeathed the estate to her distant relative Jean Meo on the condition that the vineyard should be managed in the family spirit. And that it was, with a blending of names marking a new era for the domaine, as did the involvement of legendary personality Henri Jayer in caring for the vines.
Despite the domaine's solid reputation, traditionally most of its holdings were leased out to other vignerons and, quite surprisingly, most of the wine was sold off to negociants in bulk. That changed in 1985, however, when the estate began to sell under its own name, and in 1988 most of the sharecroppers – including Henri Jayer – retired, leaving Jean Meo's son, Jean-Nicolas, at the helm, where today he presides over no less than 26 wines made from 37 acres of vines in appellations such as Richebourg, Clos Vougeot, Vosne-Romanée, Corton and Nuits Saint-Georges.
Domaine Meo-Camuzet produces a staggering number of wines – 26 – and to its credit does a fantastic job with each of them: even its most frill-less village wine clocks in at a solid 89 Parker points.
However, the jewels in the crown are the Richebourg and the Vosne Romanee Cros Parantoux, the latter technically classed as a Premier Cru but regarded as a Grand in all but official documentation. The 2003 Richebourg has impressed critics the most, and so prices started high, and have risen higher – at 15 years of age, the wine is still producing over 40% growth per annum.
The Parantoux is more expensive still, despite its lower classification. Vintages here increase in value swiftly after release, so interested buyers would do well to snap up the 2016, which has also received one of Parker's highest score for the wine to date, with 94-96 points.
Elsewhere, the fledgling Corton les Perrieres Grand Cru has piqued the interest of critics, with Robert Parker dubbing it 'one to watch'. After just five vintages its scores are already into the 90s and at substantially less per bottle than its Richebourg and Paratoux siblings, this could be a smart investment.
Meo-Camuzet Richebourg
Planted during the 1950s, this Grand Cru vineyard regularly produces small grapes – perfect examples of 'pinot fin'. Offering impressive length and a balanced nose and palate, this is a velvety-textured wine with a sweet tannin-laced personality.
Meo-Camuzet Echezeaux
Aromatic, fresh and yet extremely ripe, the Echezeaux is made from vines planted in the 1940s, and requires careful handling – these grapes need to be processed quickly or else they'll spoil. Domaine Meo-Camuzet has this under control though, as evidenced by the wine's consistently high critic scores.
Meo-Camuzet Vosne Romanee Cros Parantoux
A fine example of its terroir, this Premier Cru is an opulent, charming wine, with balanced concentration and elegance, and a fat, smooth mouthfeel. Its palate is medium-bodied with a firm backbone, and offers superb tension and a laser-like precision towards the finish.
Meo-Camuzet Vosne Romanee les Brulees
An excellent expression of the Vosne Romanee terroir, this fine Pinot Noir is made from vines planted in the 1930s and offers an impressive refinement, charm and creaminess of texture. It matures slowly, however, and should be given 8-10 years of development before enjoying.
Meo-Camuzet Clos de Vougeot
Made from a vast plot of nearly 7.5 acres planted in 1920, the Clos de Vougeot shows finesse, superb length and a lace-like texture. This wine offers a medium-bodied palate and an assertive – but never overpowering – finish.
Meo-Camuzet Corton Clos Rognet
Grown on the estate's most beautiful vineyard, the Corton Clos Rognet is a robust wine with an astonishing aging capacity, sweet aromas and a well-rounded texture, and boasts a medium body with supple tannins, superb definition and a harmonious finish.
Meo-Camuzet Corton les Perrieres Grand Cru
New since 2009, the Corton les Perrieres comes from a vineyard that, by Jean-Nicolas' admission, required a great deal of work. However, its three vintages have scored well with Robert Parker, who has noted its focus, energy and fantastic length, making this one to watch.
Meo-Camuzet Nuits St Georges les Boudots
Round and fleshy, discreet and structured. This wine offers an impressive balance of opposing sensations, with a palate that is medium-bodied with firm tannins, and a taut mouthfeel leading to a focused and refined finish.
An investment like no other
We make investing in fine wine as effortless as drinking it - combining human expertise, data-driven tech and a love for fine wine.