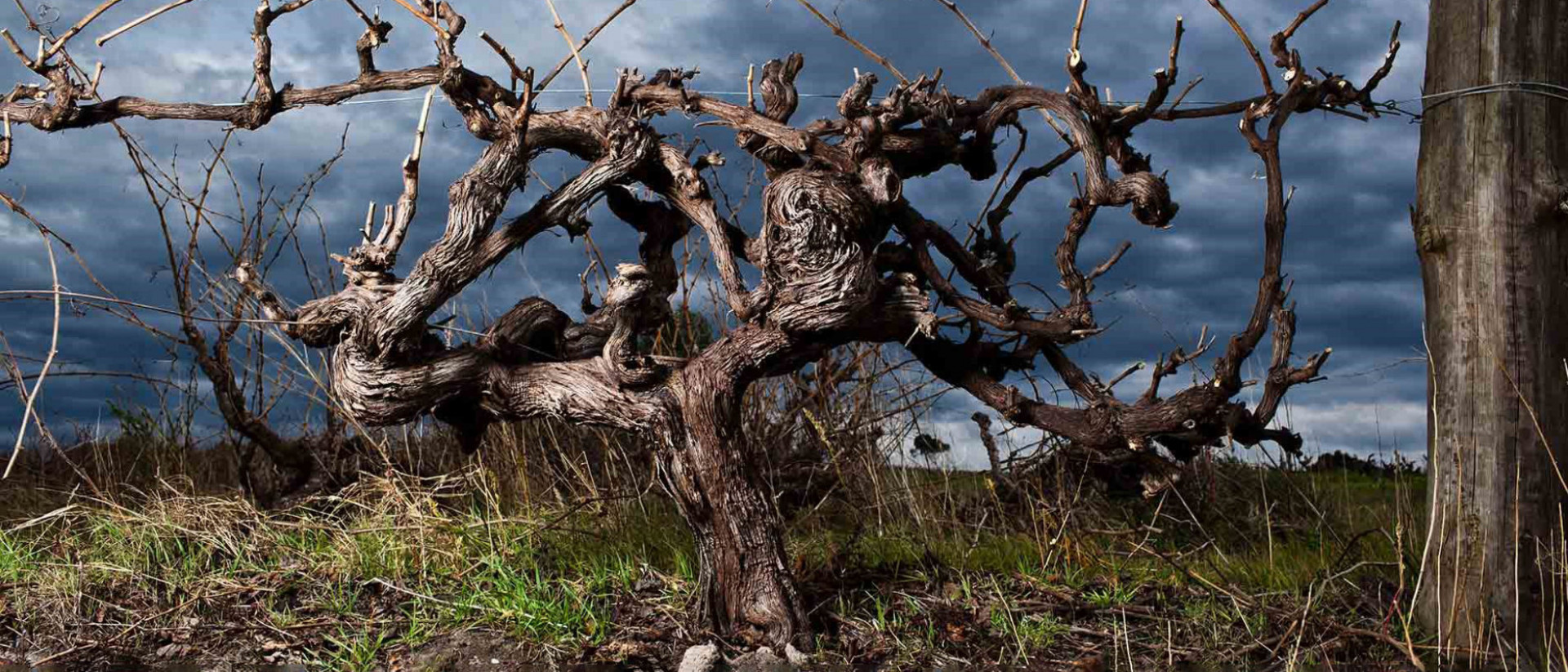 Producer profile
South Australia, McLaren Vale, Australia
Annual Production (Grand Vin)
Clarendon Hills' wines were almost unknown in Australia for many years as international demand saw almost 100% exported.

Clarendon Hills was founded in 1989 by biochemist Roman Bratasiuk, who arrived in Australia from the Ukraine in 1950.
Enamoured by the Adelaide landscape and the wines it was able to produce, Roman – who received no formal training as a winemaker – obtained a small parcel of vineyards and diligently set about tending his vines; it's said that his very first day on the job saw him start at 6am and continue until 9pm. His first vintage was superb, quickly selling out and allowing Roman to purchase more tools, and to rent a modest shed to store his wines. He repeated this process year after year, until Clarendon Hills grew from one man's determination into a burgeoning wine business.
The 1994 vintage saw Roman take on his first employee, and rebrand his $30 Clarendon Hills Shiraz as 1994 Clarendon Hills Astralis – the first bottle in Australia to be priced at $100 – which swiftly sold out and has since earned Clarendon Hills an international reputation as one of the finest wineries in Australia.
The business now owns a number of vineyards, including Brookman, Hickinbotham, Sandown, Blewitt Springs, Clarendon, Liandra, Piggott Range, Romas, Astralis and Kangarilla, producing a range of eight Shiraz, six Grenache, three Cabernet Sauvignons and one Merlot. All are single vineyard, single varietal wines, produced from low yielding, dry grown old vines, which are hand pruned and handpicked.
While Roman still oversees the running of his hard-earned wine empire, his sons Alex and Adam are now playing an increasingly important role in taking Clarendon Hills into its second generation.
Considered something of a maverick within the Australian wine industry, Roman Bratasiuk is a fantastic example of fresh thinking – unencumbered by tradition and tutelage – in winemaking. Not to mention dedication and hard work. With a raft of awards and accolades under his belt, Roman's dedication to his craft has helped shape the entire landscape of fine wine in Australia.
Demand for his finer wines is extremely high, and production low. Astralis – the estate's shining star – consistently commands some of the highest prices for wine in the entire country. Indeed, winesearcher.com named it one of the country's most expensive, with prices spiralling way above $5,000 for the rarer vintages. The 2012, with 98+ points from eRobertParker.com, is naturally highly sought after, but every other vintage from the 2000-12 decade scores above 96 points.
Astralis
Its name is no coincidence. The Astralis, meaning 'pertaining to the stars', is an out-of-this-world wine, winning numerous awards and perfect 100-point scores. A striking minerality offers unique balance to brooding roast meat and Asian spice notes, and the long, soft palate gives way to finely boned, velvety tannins.
Piggott Range
Boasting crushed rock, boysenberry, coffee and roasted meat notes, this popular and high-scoring Shiraz offers taut acidity, densely concentrated mid palate volume and cascading, almost savoury layers. Cellars exceptionally well.
Hickinbotham
Spicy with hints of red pepper, this Shiraz emits an earthy expression that integrates perfectly with coffee and truffle notes. Concentrated and full-bodied, flavours of leather and liquorice are supported by firm grainy tannins, lively acidity and a long finish.
Brookman
An exceptionally rich Shiraz presenting roasted meats, coffee beans, tapenade and cigar tobacco, complemented by blackcurrant liquor notes. An interesting pairing of blueberry and cream with savoury aromas creates fantastic layers amid silky tannins, balanced acidity and a long finish.
An investment like no other
We make investing in fine wine as effortless as drinking it - combining human expertise, data-driven tech and a love for fine wine.



Wine from this producer: Astralis