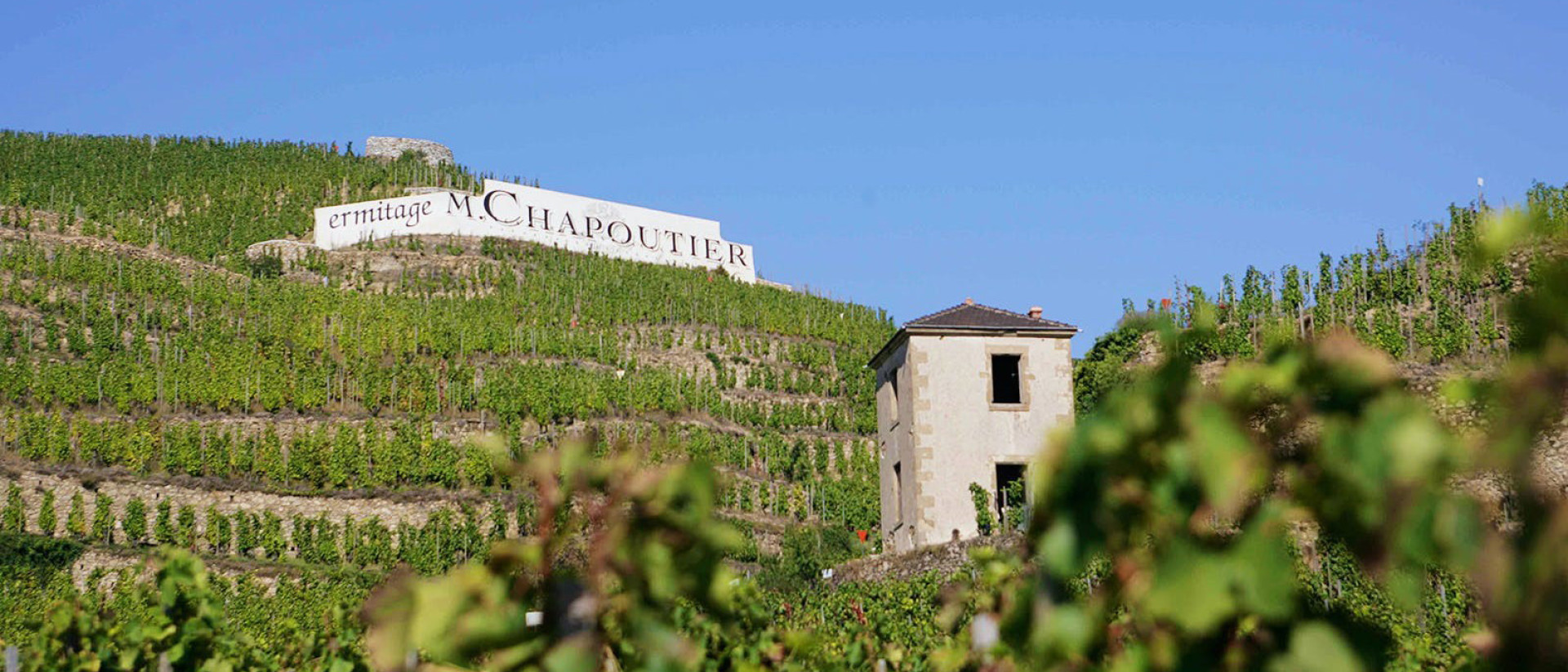 Producer profile
Annual Production (Grand Vin)
Chapoutier was the first winemaker to introduce Braille on its labels, starting in 1994 with the Monier de la Sizeranne Hermitage.

One of the largest winemakers and negociants in Rhone, Chapoutier is active all over the valley and throughout every major appellation, producing a sizeable portfolio of wines from value Cotes du Rhones to very expensive Hermitages.
The business was founded in 1808 by the Calvet family, and sold to the Chapoutier family in 1855, where upon Polydore Chapoutier took the helm. Interestingly, he was the only head of the business not to have a name that began with the letter M – a tradition started with the next generation, by Marius Chapoutier.
Michel and his brother Marc took over in the late 1980s, when, it is said, Michel effectively forced his father out of the business. This didn't do a great deal to make Michel popular at the time, but nowadays he is known as a garrulous and extrovert character, who was back then likely keen to prove himself to the wine world.
At the time, Chapoutier was known for producing light wines, but under Michel's management the domaine branched out into Hermitage, and by 2012 was producing close to seven million bottles of wine per year – a considerable leap from the 550,000 in production when Michel took charge – and no mean feat to do so with such quality: the portfolio is practically overwhelmed with 100-point scores from Parker and more recently Jeb Dunnuck.
Today, the family owns huge swathes of land in appellations around Rhone, including 25% in Hermitage, and thanks to Michel's fighting spirit both the domaine, its wines and himself as a winemaker have won many awards and accolades, making Chapoutier one of the most important wine producers in France.
Michel Chapoutier has something of a reputation in the wine industry for his bold, often brash, ideas, but it is exactly this that helped catapult the domaine out of the ordinary and into the fine wine stratosphere. An enormous portfolio of quality wines is testament to his efforts, and there's evidently a reason why he has been selected as president of wine trade organisation Inter Rhône – and also that the brand has been voted one of the most admired labels by Drinks International.
The domaine offers wines across the quality and price board, but investors will surely be looking at its world-renowned Hermitages. Leading critic Robert Parker has awarded no fewer than 40 "100 Point" wines across the following cuvees; (Reds) Ermitage l'Ermite, Le Meal, Le Pavillon; (Whites) l'Ermite Blanc, l'Ermite le Meal Blanc & Ermite Le Pavillion.
Finally, away from the estate's impressive range of Hermitages, lovers of Chateauneuf du Pape should investigate Chapoutier's Barbe Rac, a fine expression of the terroir with all the finesse and style the domaine has come to be associated with, for a much lower price. The 2015, worthy of 96 points from Robert Parker himself, retails for a fraction of the Hermitages, and yet demonstrates great investment potential with 37% growth since release – 34% of that coming in the last 12 months.
Watch out for the 2016s & 2017s coming to the market, both exceptional vintages in a trilogy of greats (including the 2015).
Chapoutier Ermitage Cuvee de l'Oree
One of Chapoutier's top performers, this wine enjoys regular 99- and 100-point scores from critics, offering an intense nose of toffee and fruity lemon, and complex overtones of spices and roasting. Can be cellared for up to 75 years, depending on the vintage.
Chapoutier Ermitage le Pavillon
Another top performer, this 100% Syrah blend is made from vines as old as 100 years. A deep garnet red, the wine is tarry and smoky, with berry and liquorice notes, and offers a velvety, balanced mouthfeel.
Chapoutier Ermitage l'Ermite
Another tremendously well-received Syrah blend, this almost-black wine made from 80-year-old vines offers a dark fruit, inky nose, velvety yet powerful tannins and smoky pepper overtones.
Chapoutier Ermitage l'Ermite Blanc
Without a doubt Chapoutier's most highly-acclaimed white, the l'Ermite Blanc is – surprisingly – made from some of the estate's poorest soils, yet the result is a very round, rich wine, with complex aromas of vanilla, almonds and dried fruits, and beautiful length.
Chapoutier Ermitage le Meal
A fine expression of the Meal terroir, this already well-received wine has improved even further in recent vintages, offering a ripe fruit nose, powerful tannins and a luxurious, velvety mouthfeel.
Chapoutier Ermitage le Meal Blanc
While some winemakers produce white counterparts as an afterthought, the Meal Blanc, like the l'Ermite Blanc, is a fine example of Chapoutier's commitment to wine colour equality. With consistent top scores, this wine offers an intense, very mineral nose with celery overtones, and a fine, exotic freshness.
An investment like no other
We make investing in fine wine as effortless as drinking it - combining human expertise, data-driven tech and a love for fine wine.