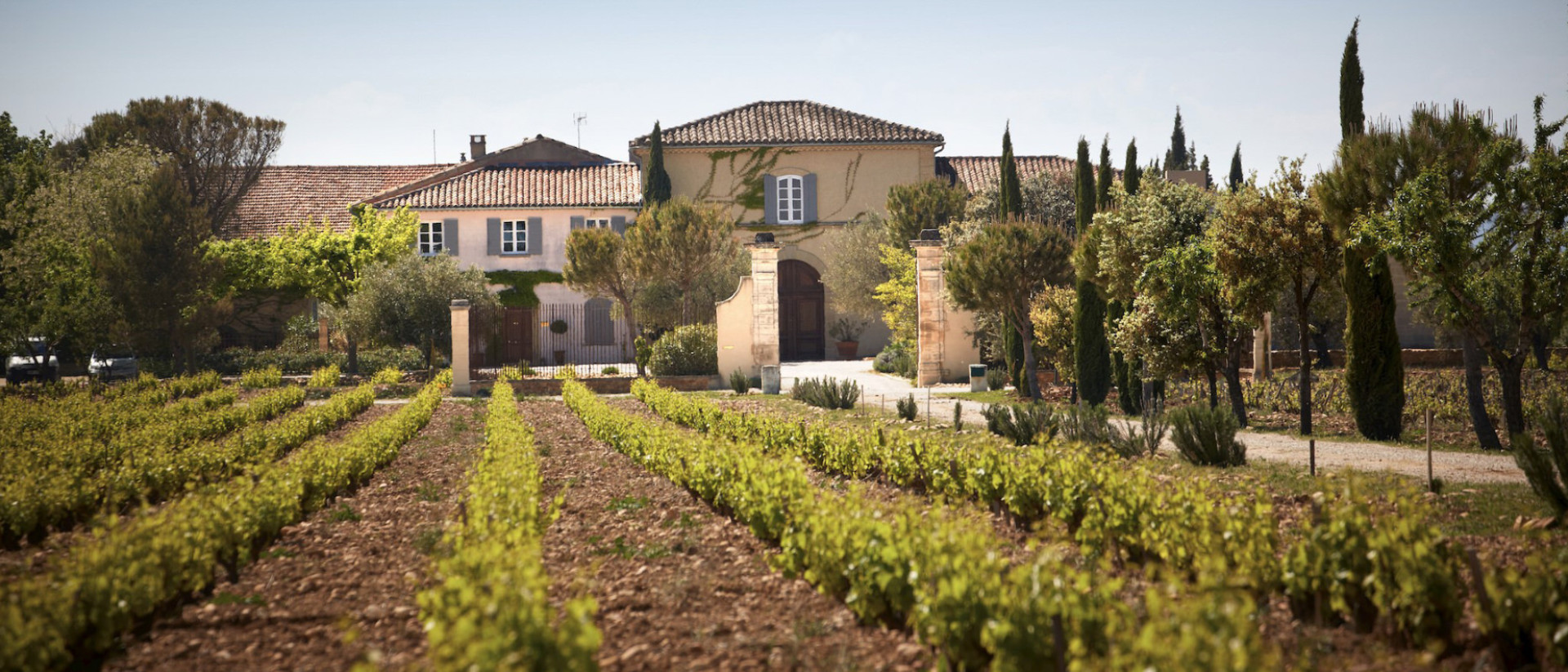 Producer profile
Châteauneuf-du-Pape, Rhone
Annual Production (Grand Vin)
The château's affinity towards natural winemaking processes means the vineyards are fertilized with more than 500 tonnes of horse and sheep manure every year.

Legend tells that in 1321, under the reign of Pope Jean XXII, four barrels were bought from the papal cellar to be filled with wine in Châteauneuf. So pleased were the papal congregation with the wine that they planted new vines, and thus many châteaus in the region were born.
The first evidence of Château de Beaucastel as it exists today comes from the 16th century, when Pierre de Beaucastel bought a barn with an adjoining plot of land, upon which he built a manor house. It's believed wine production began some 40 years after his purchase, but ceased in the 19th century after the phylloxera epidemic struck the region. The owner at the time, Elie Dussaud, chose not to replant the vineyards and to sell the property.
In 1909 the château was bought by Pierre Tramier who oversaw the rebuilding of the vineyards, and subsequently relinquished control to his son-in-law Jacques Perrin (the namesake of one of the vineyard's most popular Mourvedre wines, 'Hommage a Jacques Perrin'). Perrin expanded the vineyard holdings extensively and made Château de Beaucastel a globally-recognised name, which to this day remains under the care and ownership of the Perrin family.
Château de Beaucastel has gone from strength to strength since the Perrin family took ownership, and the fact that the vineyard has produced such extraordinarily good harvests over the years that the family felt compelled to create a special cuvee is a testament to the estate's distinction in the region. After all, Beaucastel is one of only three vineyards in the area to plant and vinify all thirteen grape varieties permitted under Châteauneuf du Pape appellation regulations.
This of course sets its wine apart from other Côtes du Rhônes, and such is the international demand for its unique blends that in 1989 the Perrin family formed a partnership in California with Robert Hass, called Tablas Creek, which helps the California winery produce similar Rhône styles.
In 2006, the Perrin family and the château joined Primum Familiae Vini, an association of a limited number of high-end family-owned wineries, and starting with the 2009 vintage, Beaucastel became one of the first wines outside of Bordeaux to be sold on the Place de Bordeaux by Bordeaux negociants. It's little surprise, then, that Beaucastel's wines consistently score highly with critics. Robert Parker has even bestowed a much-coveted perfect 100 point score on the estate's special edition Hommage à Jacques Perrin – on more than one occasion.
The vineyard has received some criticisms from purists, lamenting the influence of Brettanomyces – yeast present throughout the winery that can affect the aromas of the wine, and which some find unpleasant. Furthermore, the family has come under fire for its use of heat in the winemaking process. Used to prevent oxidation, slow fermentation and improve flavour extraction, some claim that this manipulation is out of keeping with practices elsewhere in the region, and indeed with fine and careful winemaking overall.
Red Château de Beaucastel
Beaucastel is one of only three estates in the region to plant and vinify all 13 grape varieties permitted under Châteauneuf du Pape appellation regulations, and it's this patchwork make-up of the Beaucastel red that gives it its structured and intense yet lean taste. A large percentage of Mourvedre (about 30%) creates backbone, while Grenache (30%) contributes a warming, velvety mouthfeel. Syrah, Muscardin, Vaccarese and Cinsault add colour and spicy aromas. Vintages are widely-regarded to drink well for 15 years or more.
White Château de Beaucastel
A blend of 80% Roussanne grapes (from 40-year-old vines) and a balance of Grenache Blanc, Picardan, Clairette and Bourboulenc, makes Beaucastel's white a fine example of disciplined winemaking, with low yields, strong vines and optimum harvest periods contributing to a rich fruity tone and finely poised freshness. Aged 70% in tanks and 30% in barrels, the white should drink nicely for three to four years.
Hommage à Jacques Perrin
Conditions across a number of years between 1989 and 2005 were so favourable that the Perrin family created a special cuvée in honour of their father. Made mostly from very old Mourvedre vines yielding tiny quantities of ripe, concentrated fruit, the deep black-ruby wine offers weighty aromas of black cherry, spice, leather and game.
An investment like no other
We make investing in fine wine as effortless as drinking it - combining human expertise, data-driven tech and a love for fine wine.