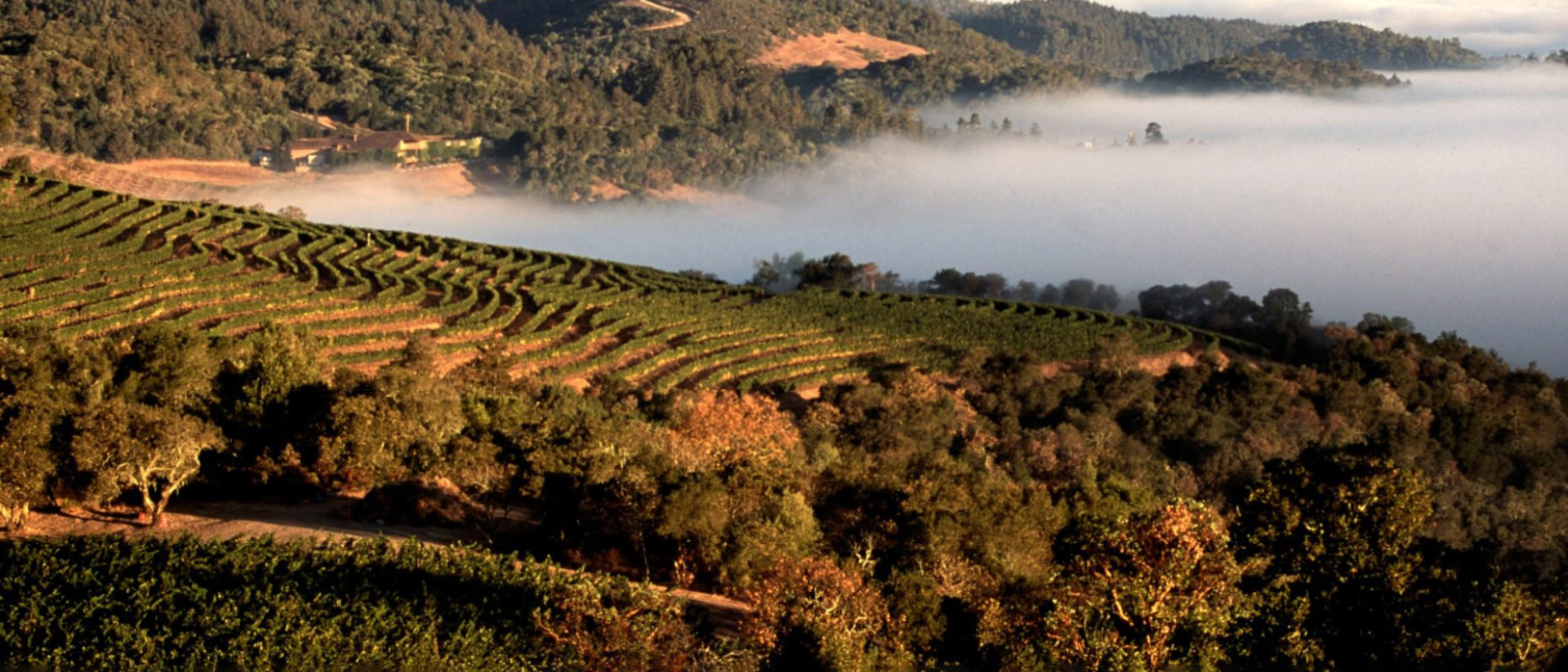 Producer profile
Annual Production (Grand Vin)
The first Harlan Estate wine label – inspired by a 19th century engraving – was 10 years in the making as Bill Harlan sought out the right engraver. "It was a label designed for a bottle that would sit on a table in candlelight, not on a store shelf," he said.

For Harlan Estates founder Bill Harlan, a colourful life of flying planes, professional gambling and property development eventually led up to a trip to Bordeaux and Burgundy with Robert Mondavi, to whom Bill surely owes a debt of gratitude, for it was here that he was inspired to create his own vision of a First Growth California winery.
Harlan soon began purchasing pockets of undeveloped land in Napa Valley's Oakville appellation, and starting with just six acres, the vineyard plantings consisted of 70% Cabernet Sauvignon, 20% Merlot, 8& Cabernet Franc and 2% Petit Verdot.
The estate expanded, and now spans 36 acres of vineyards across some of the choicest elevations and soils in the region – all affording stunning views of the Napa Valley. The winery, which is increasingly adopting organic and biodynamic practices, was built in 2002.
Harlan's ambition – to create a Californian First Growth to rival the likes of Bordeaux's Mouton-Rothschild – has never faltered, and the estate rapidly acquired cult status. Now, Harlan Estate is among one of the most highly-regarded wines in the world, with prices to match.
The first Harlan Estate, the 1990 vintage, was released in 1996 for $65. Nowadays, a case of the same trades for more than £15,000. Evidently it's not the simple passage of time that has led the estate to command such prices, but instead a relentless pursuit of quality throughout the entire winemaking process, from the first shoots in the vineyards to the smallest detail in the label design.
The proprietary red has received no less than seven perfect 100 scores from Robert Parker, with the remaining vintages wavering around the 97+ mark. Combined with limited availability, it's little wonder Harlan Estate has all the hallmarks of a mythical cult wine, second perhaps only to Screaming Eagle. Prices reflect this accordingly, and committed enthusiasts are willing to pay top dollar to be part of the Harlan story.
At the 2000 Napa Valley Wine Auction, a 10-vintage vertical selection of magnum bottles sold for $700,000. The product is superb, of course, but customers are paying for the kind of long-term returns one would expect from a truly world-class wine. Generally, the wine is sold direct to customers on the estate's exclusive mailing list. Harlan Estate makes for an extremely handsome investment – if you can get your hands on it.
Harlan Estate Proprietary Red
Described by Jancis Robinson as "one of the ten best wines of the twentieth century", Harlan Estate's flagship red – new French oak barrelled for up to 36 months depending on the vintage – is a truly unique expression of a California Cabernet Sauvignon; rich, deep and concentrated with a sense of elegance and purity.
Harlan Estate The Maiden
Considered incorrectly by some as a Second Wine, The Maiden offers a completely different blend to its big sister, making it a round, superbly textured and full bodied unique wine in itself.
An investment like no other
We make investing in fine wine as effortless as drinking it - combining human expertise, data-driven tech and a love for fine wine.



Wine from this producer: Proprietary Red