Cult Wines, the global leader in fine wine investment management services, has appointed Eddie Kir as Head of Business Development, North Asia. Operating out of the Hong Kong office, Eddie will focus on expanding the company's network of partnerships with financial intermediaries in mainland China, Hong Kong and Japan, including local and regional wealth managers, family offices and private banks.

Eddie has over 20 years of business-development, sales and marketing experience at asset management firms, having worked in both New York and Hong Kong. His previous employers include UBS Global Asset Management, China Everbright Asset Management, Galaxy Asset Management and SinoPac Asset Management. He was most recently Head of Asset Management, Asia at Commerzbank AG Firm.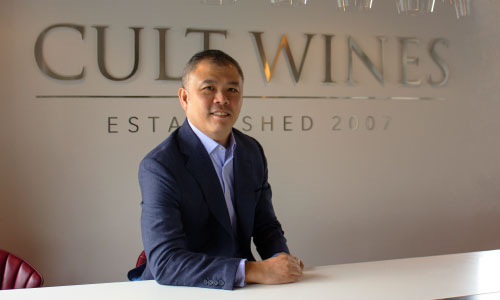 Tom Gearing, MD of Cult Wines, said: "Eddie brings with him a wealth of experience and local visibility, and we are delighted to welcome him into our rapidly expanding global team. With mounting investor appetite and tremendous growth potential in the Asia Pacific region, there is considerable scope to forge alliances with local asset and wealth managers looking to offer their clients an alternative investment opportunity.
"Eddie marks our second senior Asia Pacific Business Development hire in recent months – both established professionals from the financial sector – and we look forward to further developing and expanding our relationships with our partners in the region."

Eddie Kir added: "I am thrilled to be joining Cult Wines at this very exciting time. The company's impressive business model and reputation for delivering consistently impressive returns for its clients precedes itself, and I look forward to progressing our partnership activity."
Cult Wines is headquartered in London, with regional offices in Hong Kong, Singapore and Shanghai. The company has a global client base and assets under management exceeding £120 million.