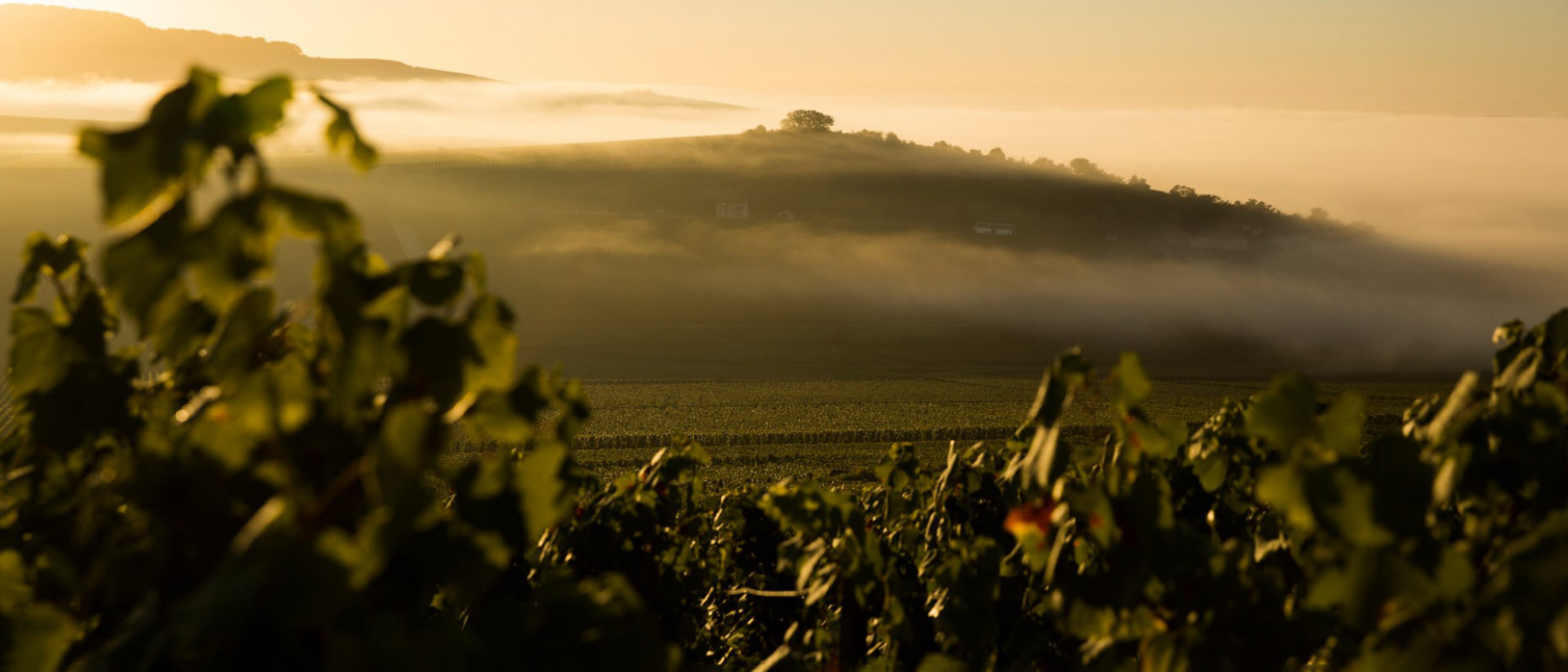 Producer profile
Annual Production (Grand Vin)
Such is the Champagne house's commitment to quality that three consecutive vintage years have only ever occurred three times: 1969-1971, 1998-2000 and 2002-2004.

Contrary to popular belief, Benedictine monk Dom Perignon did not 'discover' Champagne. Rather, he was an instrumental figure in refining Champagne to the standard we know today, pioneering a number of winemaking techniques, displaying an impressive mastery of his presses, and introducing corks and thicker glass to better store the wine.
Dom Perignon as a brand was first registered by Eugene Mercier, later sold to Moet & Chandon. The first vintage of this prestige cuvee Champagne (the first of its kind, born of an idea proposed by Englishman Laurence Venn), was created in 1921 but not released for sale until 1936, where it received immediate attention – James Buchanan Duke, billionaire tobacco tycoon, ordered 100 bottles for himself straight away.
It's interesting that the brand should receive such immediate acclaim, as until the 1943 vintage Dom Perignon was produced from regular vintage Moet & Chandon Champagne that was simply transferred to special 18th century-style bottles after extended cellaring. Since the 1947 vintage, however, Dom Perignon has been produced individually with varying compositions of Chardonnay and Pinot Noir grapes each vintage year, and has continued to enjoy global acclaim under the ongoing management of Moet & Chandon.
With an annual production of nearly 2 million bottles, it takes considerable time for the supply on the market to be reduced. That said, the popularity and strength of this brand in all key global markets means that the availability of older vintages in OWC format is virtually non existent.
Investors should consider the younger vintages from this house, and given the higher production the recommended hold period is certainly long term to ensure that the supply/demand imbalance that impacts on prices can take full effect.
Dom Perignon Vintage
The brand's flagship offering, the Dom Perignon vintage spends at least seven years in the cellar before release and offers the fi nest qualities one would expect from a premium Champagne. Classic toasted notes give a rounded finish atop aromas of almond and fruit, all the while tracing a perfectly fine line between density and weightlessness.
Dom Perignon Vintage Rose
Only produced in the very best years & in limited quantities. Dom Perignon's rose consistently achieves high scores from the critics and represents one of the fi nest roses in all of Champagne. The wine is rich, complex with well structured ripe fruit and vanilla flavours. Hedonistic!
Dom Perignon Oenothèque ("Plenitudes" since 2014)
The Oenotheque label indicates that a Dom Perignon vintage has reached its second peak in maturity with optimised intensity (15-20 years), or its third peak with optimised complexity (after 30 years on the lees). Since 2014, however, the house has no longer been using the Oenotheque term, instead referring to 'Plenitudes', with P2 and P3 given to denote a vintage's life span and status.
An investment like no other
We make investing in fine wine as effortless as drinking it - combining human expertise, data-driven tech and a love for fine wine.