26 September 2022
Chianti Classico – Recovering its fine wine status
Jump to the producers highlighted in this article:
Why isn't Chianti normally an investment wine?
The name Chianti may be one of the most well-known wine regions in Italy, if not the world. From family dinner tables to Hannibal Lector, Chianti Classico has for decades been a go-to for Italian meals. But in the fine wine world, especially investment circles, Chianti takes a backseat to its Super Tuscan and Brunello di Montalcino neighbours as well as the wines of Piedmont.
Chianti sits outside this top echelon of Italian wines because many of its producers have long focussed on large scale production, creating the reputation that the wines are for casual dinner tables rather than serious wine cellars. Large quantities also limit investment potential no matter how good the wine might be. Recent consumer trends favouring small-batch artisanal wines, often from more obscure 'undiscovered' wine regions like Friuli or Alto Adige, has also bypassed the more established Chianti.
In some ways, these high-level views ring true. Many producers did prioritise quantity in the 1980s and 1990s. Producers also incorporated greater portions of international grape varieties in their wines at the expense of the native Sangiovese (up to 20% has been permitted since 1996) in order to appeal to wider audiences. When used judiciously, white grapes can soften the harsh tannins of the Sangiovese without detracting from its flavours, but to save costs, some wines relied too heavily on white or non-native red grapes, eliminating the true varietal characteristics of their wines. Brunello di Montalcino, meanwhile, asserted itself as the source of the best 100% Sangiovese wines in Tuscany.
Named sub-zones magnify unique terroir
But to overlook the entire Chianti Classico region would be a mistake, especially now as things are starting to change. New regulations and a handful of producers concentrating on low production, terroir-driven wines are vaulting Chianti Classico back into the Italian fine wine conversation for connoisseurs and investors alike.
An important development came just last year when the Chianti Classico Consorzio introduced 11 sub-zones called Unità Geografiche Aggiuntive (UGA). Producers will be allowed to put their respective UGAs on bottles of their Gran Selezione wines, promoting the individuality of their wines based on the local terroir. As UGAs were just introduced last year, few bottles have yet to carry the specification, but the coming years should see greater attention by producers and consumers on these UGAs, lifting Chianti's status in the fine wine marketplace.
The combination of the Gran Selezione category and the UGA label allows producers and consumers to differentiate between the best locales for the best wines. Gran Selezione (which itself was introduced as a category under a decade ago) is Chianti Classico's top category with the longest ageing requirement (30 months minimum) and must come from grapes grown on the producer's estate. Developments like these add value to the wines by enhancing their individuality and exclusivity.
Chianti Classico's 11 geographical units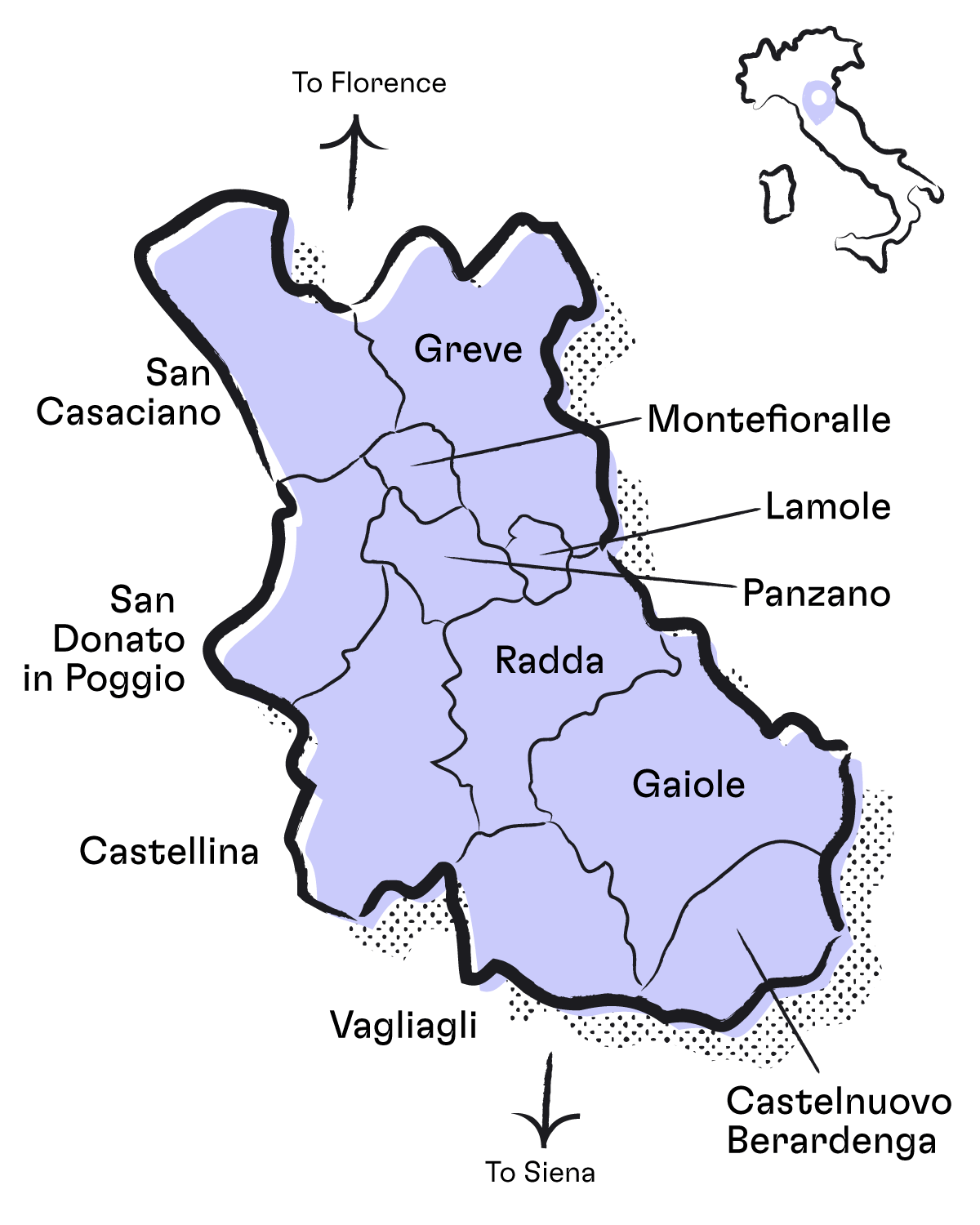 Chianti's champion producers
The fine wine segment of the Chianti market still does not offer the same depth as other regions such as Piedmont. But some producers deserve a place in any discussion about Italy's finest wines as they make big strides in putting Chianti firmly on the fine wine map.
Many of the top names focus on single varietal Sangiovese, Tuscany's native red grape. While using international grape blends doesn't preclude excellent wines (after all, Super Tuscans are predominantly international varieties), Sangiovese defines Tuscany and will always remain the most authentic way to express this historic wine region.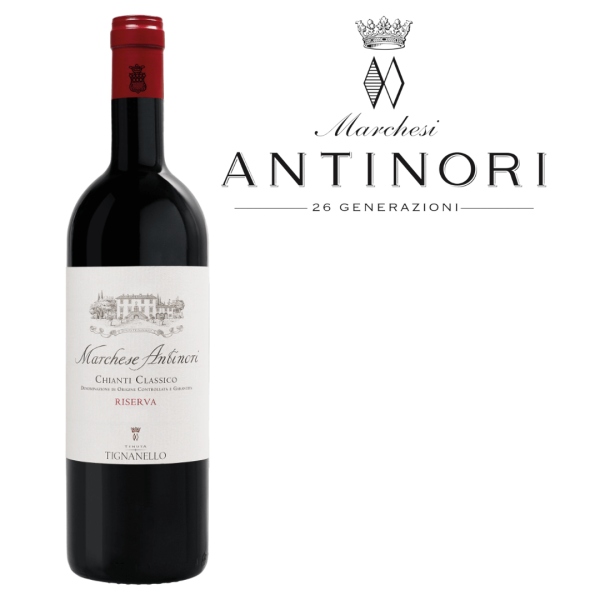 Marchesi Antinori
One the oldest and most renowned names in wine, Antinori's roots in Tuscan wine production go back to the 14th century. Today, they are most known for their iconic Super Tuscans Tignanello and Solaia.
Tignanello began its life as Chianti Classico Riserva Vigneto Tignanello. Even though Piero Antinori declassified the wine to Toscana IGT when he stopped using any white grapes in Tignanello's blend, Tignanello demonstrated how successful a Sangiovese-led wine could be in Italy and abroad. This helped spur the Chianti Classico region into rediscovering high-quality wines.
The Antinoris continue to produce Chianti Classicos alongside the Super Tuscans and their Badia a Passignano Gran Selezione is a jewel of the appellation. The 100% Sangiovese wine hails from a single vineyard in the heart of the region and carried the Gran Selezione label when the category was created in 2012.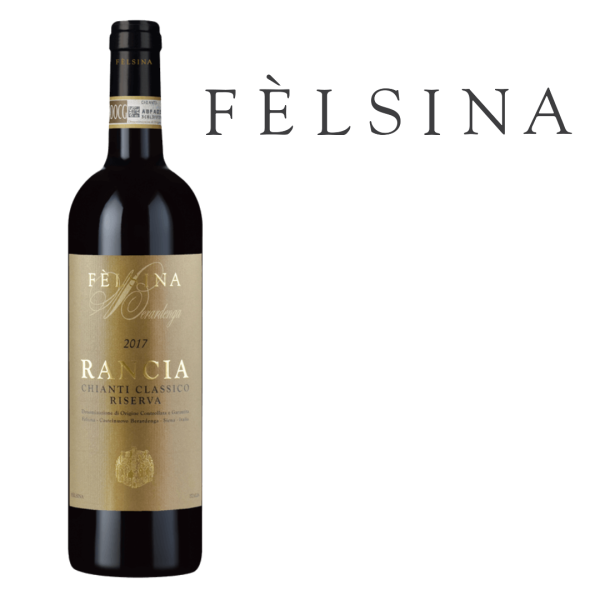 Fèlsina
The ability of Sangiovese to express terroir is on full display across the range of Fèlsina's wines, including their Chianti Classico's from the Castelnuovo Berardenga commune.
Perhaps the best know is Rancia Riserva, which comes from a 350m-400m limestone soil vineyard, but it is the Colonia Gran Selezione that sits at the top of Fèlsina's pyramid. This wine is a testament to the family's long-term dedication to quality. Domenico and his son Giuseppe began a challenging replanting of the rocky Colonia vineyard in the 1960s but had to put the project on hold before grandson Giovanni Poggiali completed it in the early 1990s. Today, the small batch, individually numbered wines exude a distinct minerality that pulls in critic scores in the high 90s.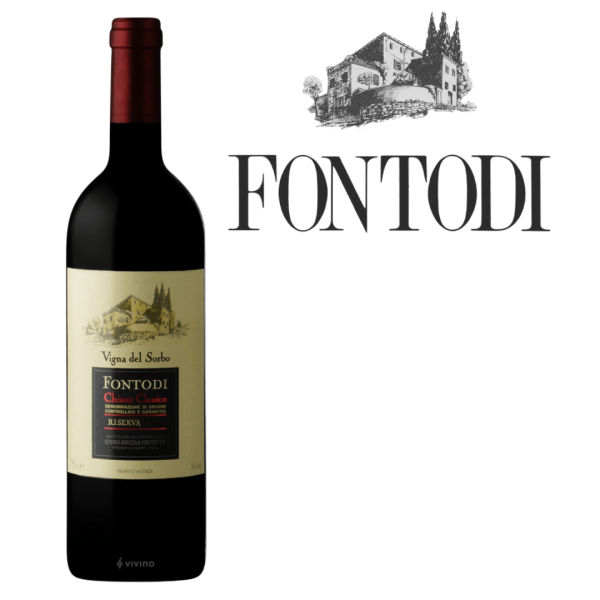 Fontodi
Another producer best known for a Super Tuscan - Flaccianello delle Pieve – but who also produces some of the finest Chianti Classicos from Panzano commune. The highlight is the 100% Sangiovese Vigna del Sorbo Gran Selezione, which comes from a single vineyard that benefits from excellent sun exposure with large diurnal temperature ranges to help make this wine an incredibly consistent performer across vintages.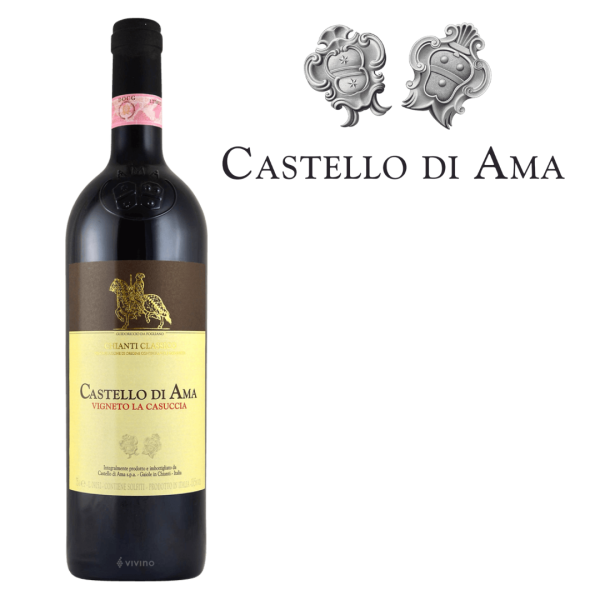 Castello di Ama
The team behind Castello di Ama always had top-quality Chianti in mind since starting out in the 1970s, building a modern winemaking facility while focussing on low volume winemaking.
Three different single-vineyard Gran Selezione wines from Castello di Ama provide an excellent window into the nuance of terroir even within one sub-zone, Gaiole. The stony La Casuccia produces Gran Selezione wines of incredible richness and complexity while the Bellavista plots delivers a "complete" wine with impressive finesse and nuance. San Lorenzo, meanwhile, magnifies classic Tuscan flavours of balsamic and earthy herbal notes.
Now could be the right time to invest in Italy
The diversity of Italian wines and attractive relative value make this historic wine region a particularly appealing investment in the current backdrop. In this report, we delve into our outlook for Italy and summarise the trends in different sub-regions of one of the world's greatest fine wine countries.