01 August 2022
Five fine wines for your favourite Texas barbeque
There is a fine wine for every occasion. Wood-grilled Texas classics such as brisket and pork ribs are no exceptions. In this article, we pair some of the most loved Texas barbecues with some of our favourite US wines, ranging from top Napa Cabernet Sauvignons to rising stars from Walla Walla, Washington State.
Why Texas? Why not Kansas City style beef slathered with thick, sugary sauce? Or finger-licking Memphis style pork shoulders?
With its rich history and regional differences, Texas offers a variety of different barbeque styles that inspire different schools of food and wine pairings. Be it the dry rub of central Texas, or the slow-cooked meat with its moisture locked by molasses-based sticky sauce from South Texas.
Jump to your favourite Texas barbecue and our recommended fine wine pairing
Smoked beef brisket and peppery Syrah
Slow cooked pulled pork and elegant Merlot-blend
Flame-grilled steak and classic Napa Cab
Pork spare ribs in molasses sauce and old vine Zinfandel
Plant-based barbecues and barrel-aged Chardonnay
Three tips
Before we dive into the specific barbecue and wine pairings, here are some general tips that can elevate your summer culinary experience:
1. Fruity and fresh: Barbecue brings out the best of the meat through smoke, char and caramelisation. Its big flavours, body and richness demand a wine that can stand up and "cut" through the weight. This naturally leads to fruit-forward wines with ripe zesty aromas, a full body and refreshing acidity.
2. Concentrated and with a touch of oak: The intensity of the wine needs to be on par with the flavours of the barbecue. Smoky flavours will naturally accentuate the fruits in wine, while a touch of oak may just do the magic of highlighting the herbs and spices hidden in the rub.
3. Let the char shine: Char is arguably the soul of any barbecue, but it makes wine pairing more difficult. Unripe rough tannins have nowhere to hide when faced with the added bitterness from char. A bright, clean, full-bodied red with soft well-integrated tannins always works well with charred barbeque dishes.
Smoked beef brisket and peppery Syrah
Style: Central Texas
Keywords: Dry rub, salt & pepper, slowly smoked at low temperatures
Wine Pairing: Cayuse Vineyards Bionic Frog Syrah 2016
Score: 96pt by Wine Enthusiast
Market Price: £470/bottle (ex-tax)
Region: Walla Walla Valley, WA
Blend: 100% Syrah

This fleshy but incredibly fresh Syrah has the earthiness, spices and power to complement any meat feast slow-cooked in the Central Texas style. Its olive, herb and peppery notes echo the salt and pepper dry rub, whilst the producer's signature finish of firepit and flower builds on the smokiness of pecan or oak wood used in the grill.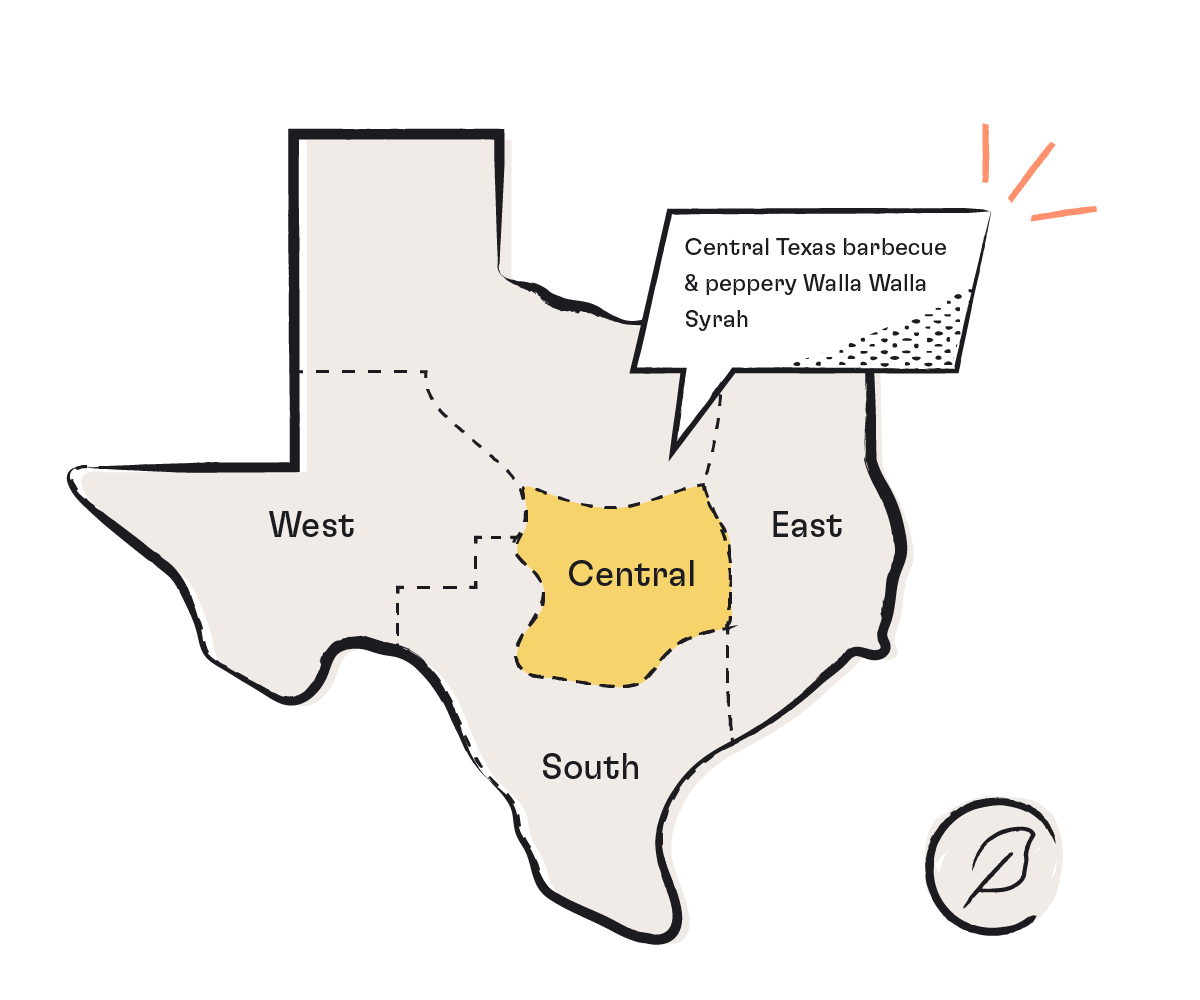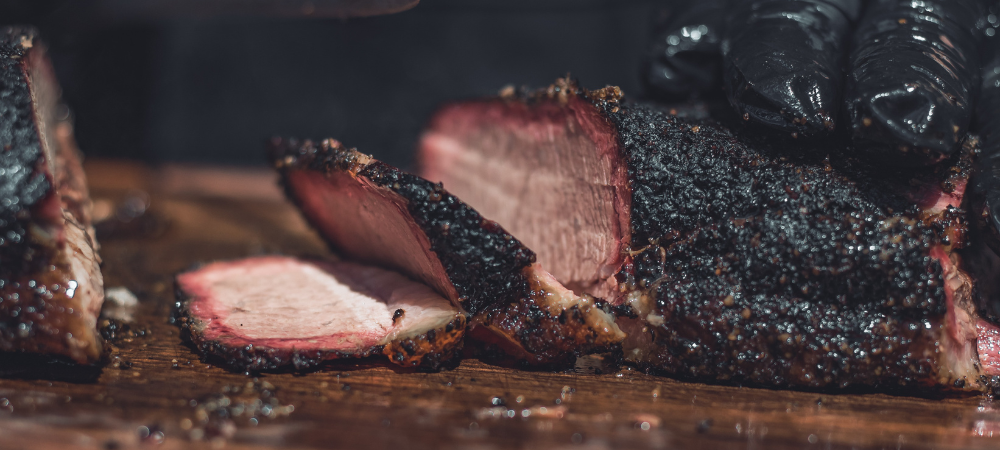 Slow cooked pulled pork and Merlot-blend
Style: East Texas
Keywords: Hickory wood, sweet tomato-based sauce
Wine Pairing: Verite La Muse 2016
Score: 100pt by Wine Advocate
Market Price: £260/bottle (ex-tax)
Region: Sonoma County, CA
Blend: 93% Merlot, 5% Cabernet Franc and 2% Malbec

Only 2,300 cases were produced for this great vintage of La Muse. The Merlot backbone gives the perfectly ripe cassis, plum and black cherries that will pair well with the sweet tomato sauce. The small touch of Malbec adds the structure necessary to counteract the weight and texture of pulled pork slow cooked in the East Texas "falling off the bone" style. An extravagant pairing for a true collector.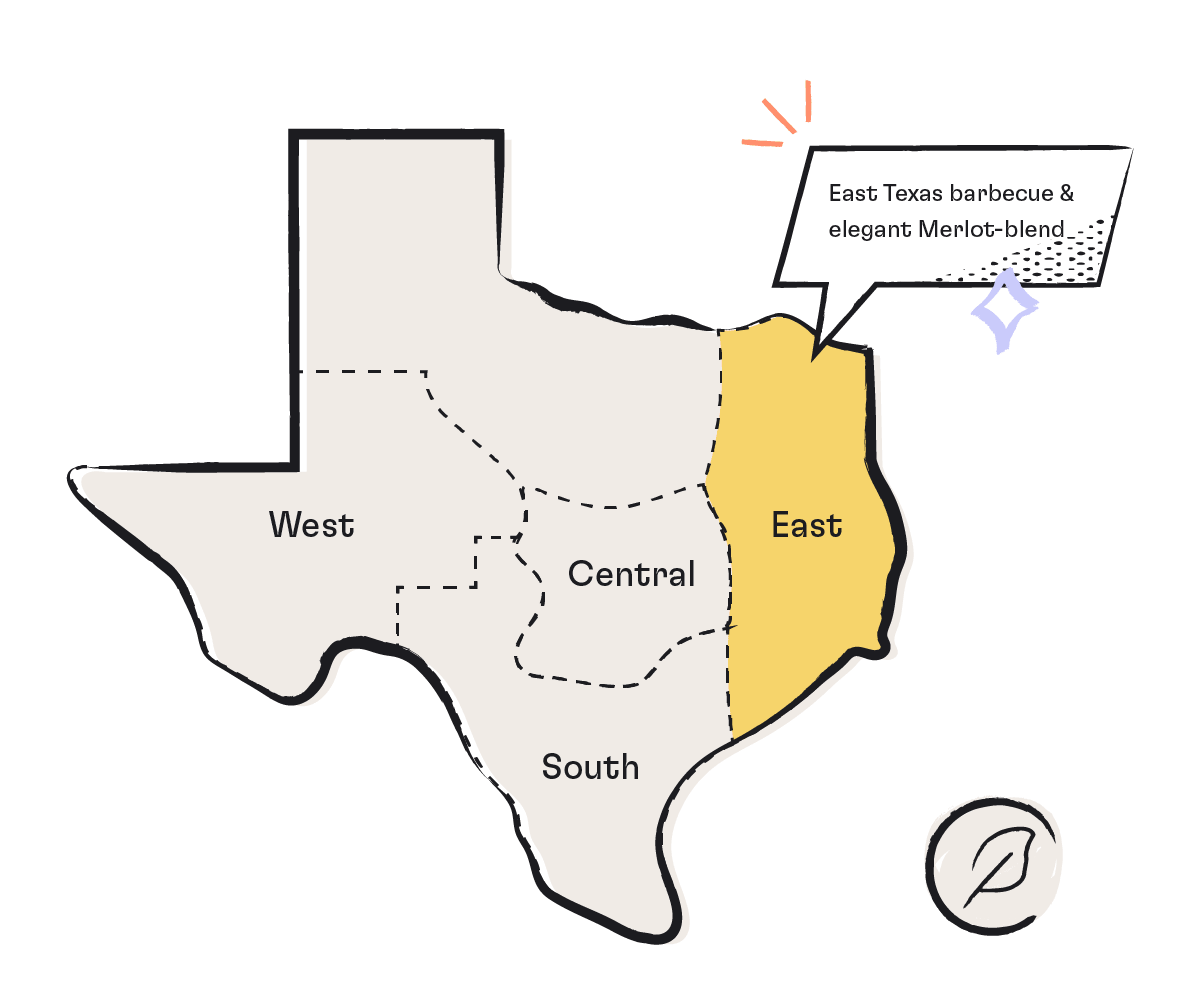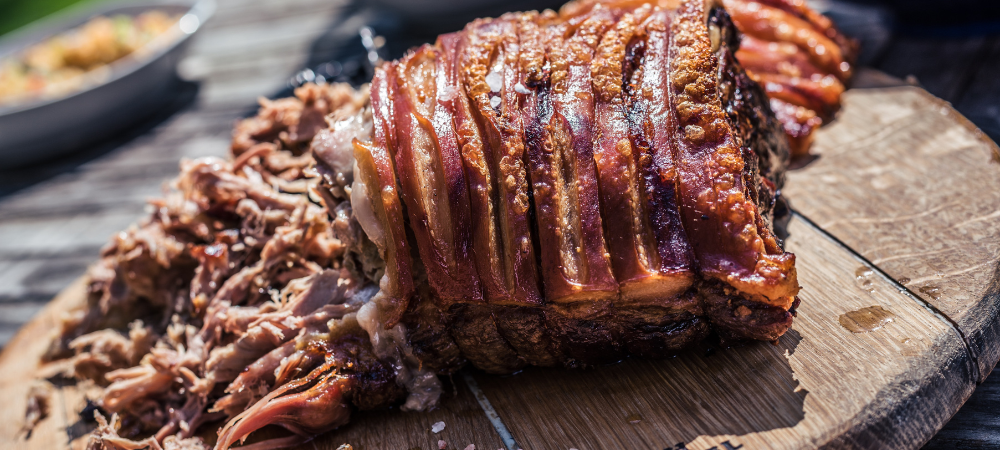 Flame-grilled steak and classic Napa Cab
Style: West Texas
Keywords: Open flame, mesquite wood
Wine Pairing: Joseph Phelps Insignia 2015
Score: 98pt by Wine Advocate
Market Price: £230/bottle (ex-tax)
Region: Napa Valley, CA
Blend: 90% Cabernet Sauvignon, 7% Petit Verdot, 2% Cabernet Franc and 1% Malbec

This Bordeaux blend was aged for 24 months in 100% new French oak barrels using the best grapes sourced from the top sites across Napa, giving us an inky, nuanced wine with firm well-integrated tannins and incredible brightness. In other words, it has all the hallmarks of a good wine to go with the open-fire West Texas style steak – the fruits, acidity, oak undernotes and just the right level of tannins.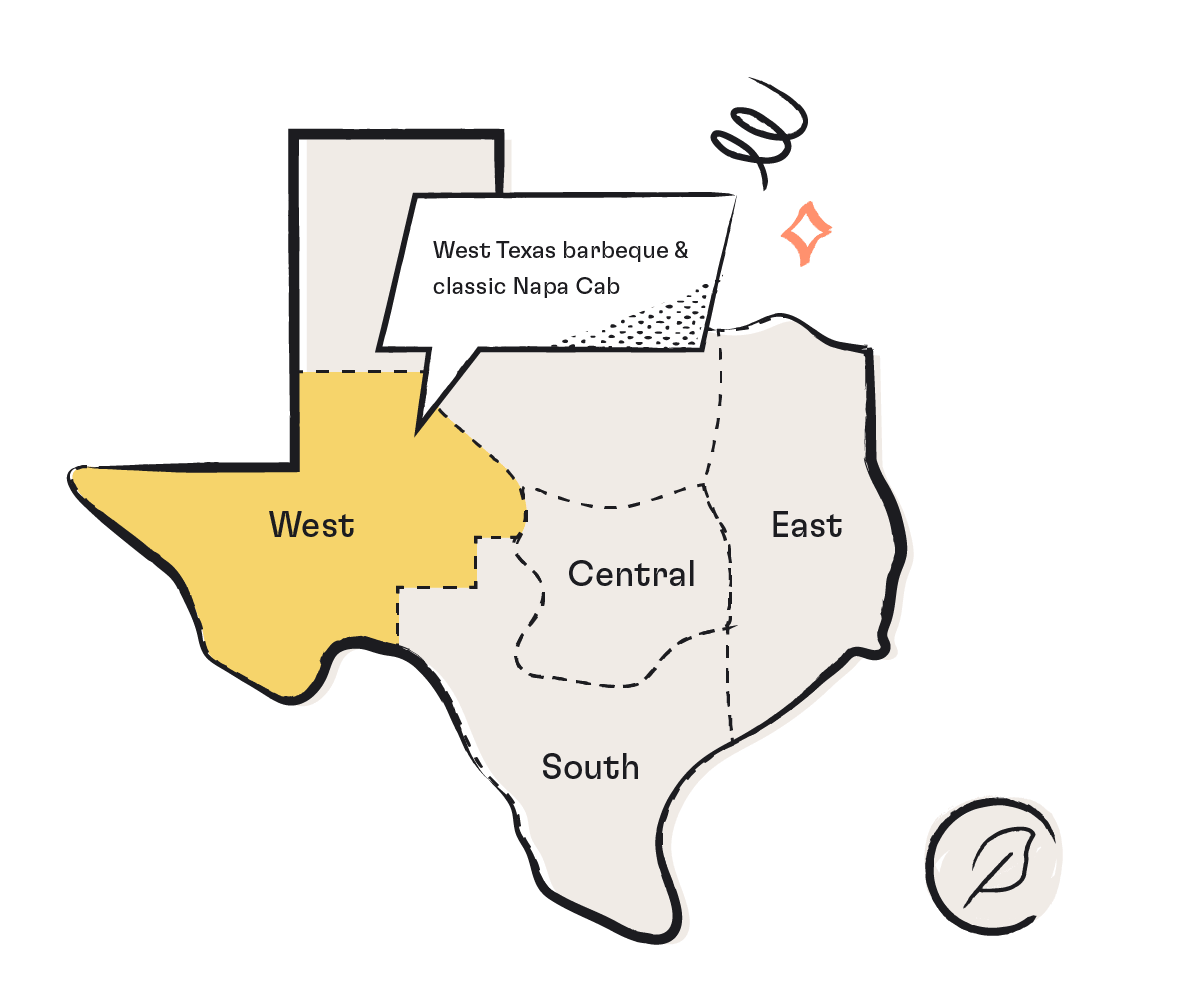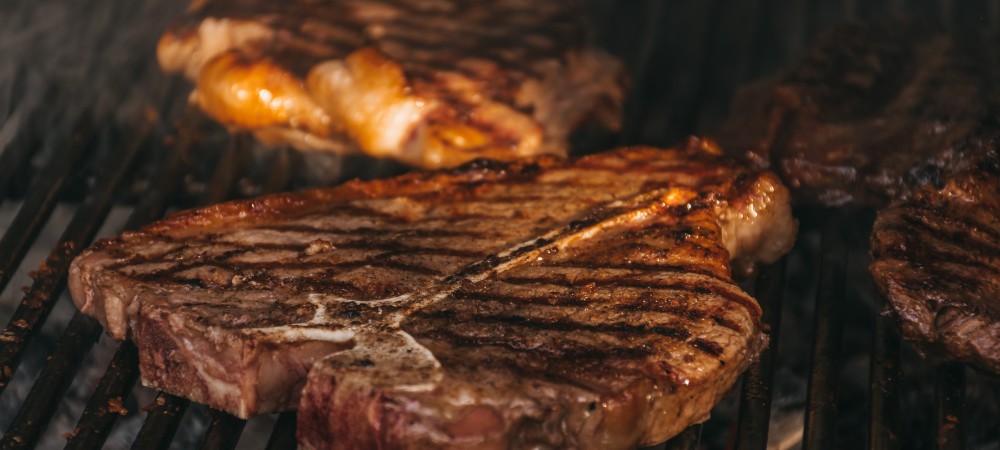 Did you know?
Luxury giant LVMH acquired the producer in June this year. Joseph Phelps now joins some of the world's most recognised wine brands, including Dom Perignon, Krug and Cheval Blanc, sharing their market know-how and distribution networks. Read our US Fine Wine Investment Report 2022 for a detailed analysis of Insignia's market outlook and collectability.
Pork spare ribs and old vine Zinfandel
Style: South Texas
Keywords: Mexican influence, thick molasses-based sauce
Wine Pairing: Bedrock Wine Co Monte Rosso Zinfandel
Score: 94pt by Wine Advocate
Market Price: £50/bottle (ex-tax)
Region: Moon Mountain, Sonoma County, CA
Blend: Mostly Zinfandel with a touch of Alicante Bouschet

Made using the best fruits from dry farmed old vine Zinfandel planted in the late 1800s, this wine has the power, concentration and right amount of residual sugar to echo the dense sugary sauce of Southern Texas style pork spare ribs.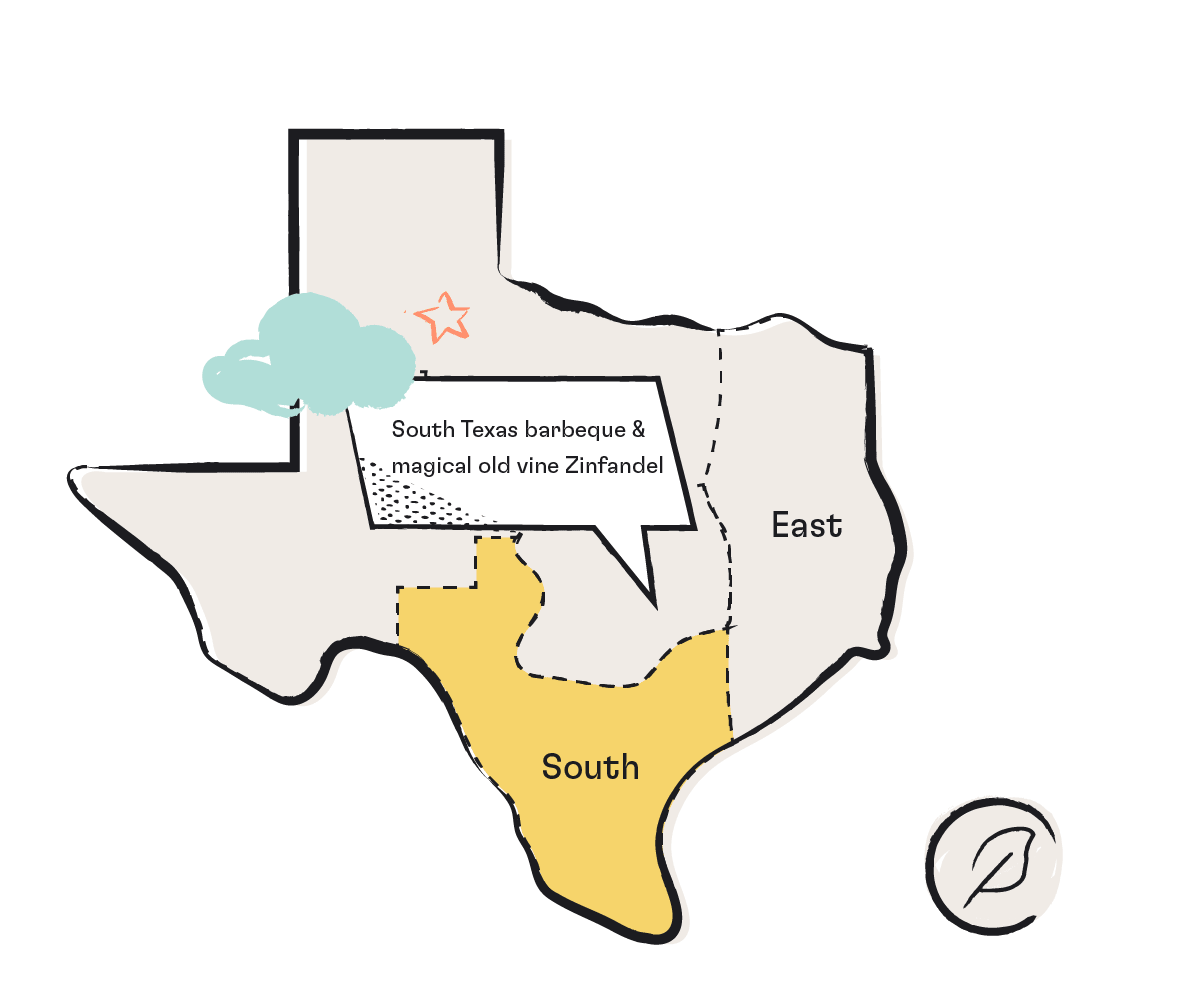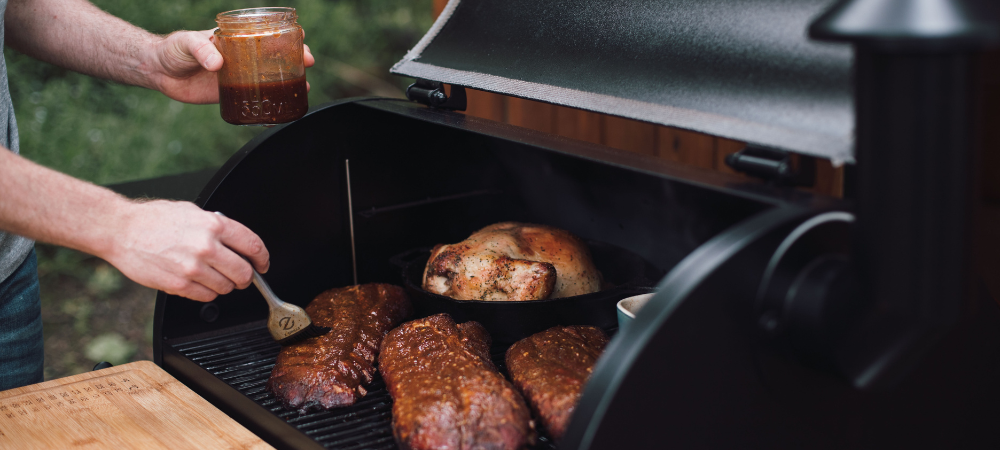 Plant-based barbecues and barrel-aged Chardonnay
Keywords: caramelisation, char, umami
Wine Pairing: Kistler 'Kistler Vineyard' Chardonnay 2019
Score: 96+pt by Wine Advocate
Market Price: £170/bottle (ex-tax)
Region: Sonoma Valley, Sonoma County, WA
Blend: 100% Chardonnay
Caramelisation over the grill gives vegetables, cheese, plant-based burgers and sausages a layer of depth while accentuating their original flavours. Think of charred portobello mushrooms, cherry bell peppers and grilled halloumi.
None other than barrel-aged Chardonnay has the freshness, elegance and versatility to pair with such a wide range of flavours. The ripe stone and tropical fruits of this wine couple well with the sweetness from caramelisation. Its cheesy, smoky but toasty flavours channel the char, making it feel rounder and last longer on your palate.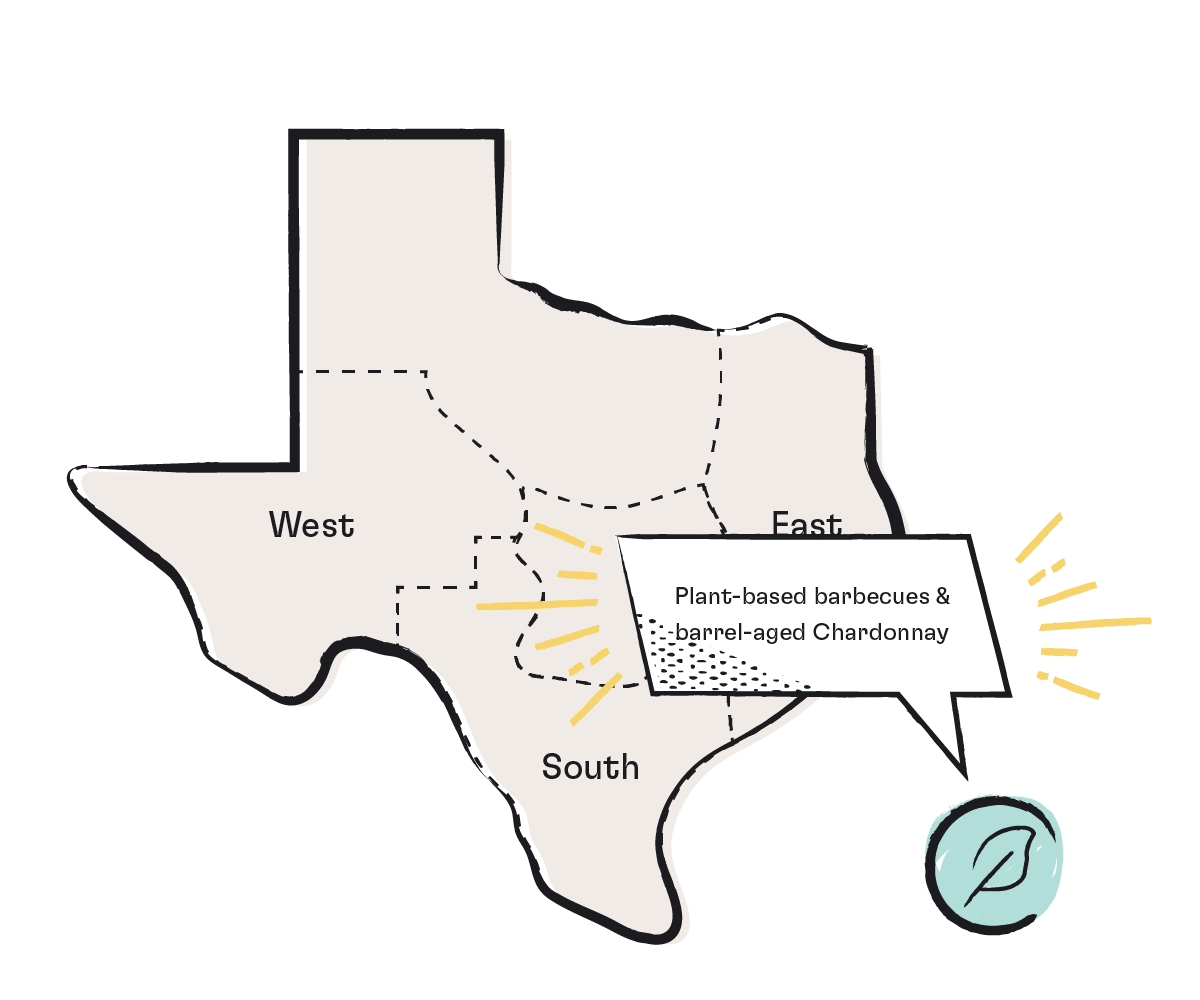 Did you know?
Kistler is the benchmark of Burgundian style Chardonnay and Pinot Noir in Sonoma County. The 2019 Laguna Ridge Pinot Noir, for example, is rated 97points by Wine Advocate, traded around £115-135/bottle before tax and has increased in value by +22.9% over the last 12 months. For more information on this rising producer, see our US Fine Wine Investment Report 2022.